Experienced and Qualified Tarmac Contractors in Merthyr Tydfil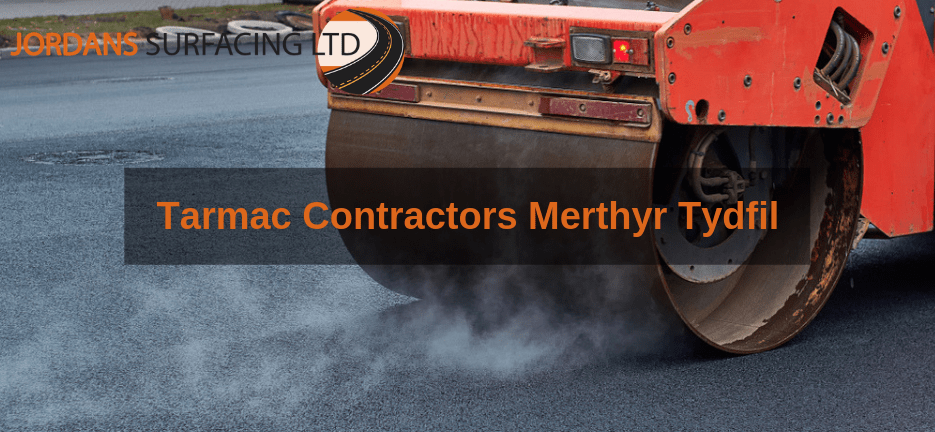 Jordans Surfacing Ltd is a reputable company that you can trust with all your tarmac and asphalt surfaces in Merthyr Tydfil. We cater to domestic and commercial needs of any size. Whether it's a car park for your complex, tarmac driveways for your home or a neighbourhood road, our contractors can handle all kinds of jobs.
&nbsp
By combining the latest processes and equipment, we create durable and beautiful surfaces that our clients can enjoy for years. Our team of tarmac contractors in Merthyr Tydfil will be with you from the initial concept of the project to the design to installation. We take the vision of a client and make it come true.
Safe Surfaces for Roads & Tarmac Driveways
Safety is a big priority for our contractors when creating different surfaces. A driveway, car park or road doesn't only have to look good, it must provide maximum safety. When creating any surface, we ensure that it is skid resistant to minimise the risk of accidents, especially in bad weather. For road surfacing, we adhere to road safety requirements.
&nbsp
Our contractors are registered and licensed in England and Wales, so our customers are assured of the quality of work that we provide. Whether we are using hand laying techniques or machine technology, we guarantee that out tarmac driveways and other surfaces meet the highest standards of safety.
Surfaces for All Requirements
You can hire our tarmac surfacing contractors in Merthyr Tydfil for any project. We have years of experience creating surfaces for a wide range of needs. If you want decorative driveways to match your landscape, we have a host of materials and designs from which you can choose. Do you want gravel or asphalt pathways in your neighbourhood?
&nbsp
If so, we can deliver. In case you need heavy-duty surfaces that can accommodate heavy machinery and regular usage, our tarmac surface contractors are more than capable.
&nbsp
Contact Jordans Surfacing for tarmac contractors Merthyr Tydfil for durable, safe and superior quality surfaces.
>
WHY CHOOSE US?
Experienced and Certified
High Quality Workmanship
No-Obligation Quotations
Free Quotes and Advice