Resurfacing Your Driveway? What You Need to Know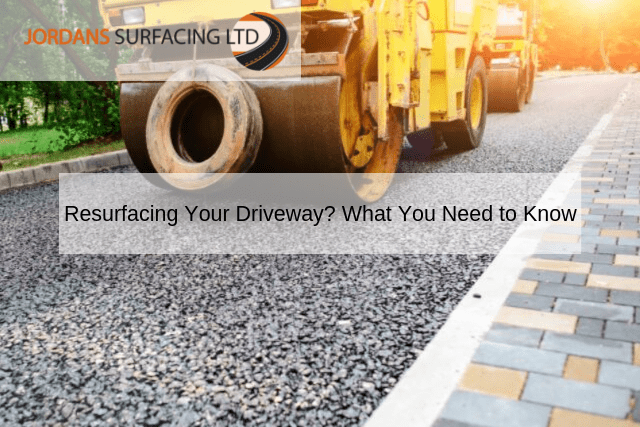 Driveway resurfacing is a common task that must be carried out from time to time in order to extend the lifespan of the surface in question. However, different materials will require slightly different approaches if you hope for the task to be completed in a timely fashion with no errors. Let us take a look at some variables to consider in order to expedite the entire process.
Addressing the Material in Question
Driveways can be made from several substances. Tarmac driveways are one example although the presence of a concrete driveway is also quite common. Tarmac is advantageous due to the fact that it contains waterproof elements within its formulation.
On the contrary, concrete will normally need to be treated with some type of water repellent. Either way, resurfacing involves a few additional steps which both materials share in common.
Preparation and Choosing the Right Surface Replacement
It is always important to make sure that the driveway is clean and dry before any resurfacing project begins. The subsequent material might otherwise have a difficult time adhering. Other issues such as potholes will need to be filled in ahead of time.
If your driveway suffers from these imperfections, it could be a good idea to contact a professional pothole repair service in advance.
Although it is always possible to add another layer or Tarmac or concrete, many property owners are instead choosing to employ a resin bound material. Not only are resin bonded aggregates easy to apply, but they offer a high degree of permeability.
Water will therefore pass into the ground below as opposed to pooling on the surface. Furthermore, resin-bonded substances come in a wide variety of colours and designs. This is a great way to accentuate your home while simultaneously addressing any surface issues.
Driveway resurfacing can sometimes be challenging if you happen to be dealing with a very large area. It could therefore be better to contact the experts at Jordan's Surfacing to obtain the help of professionals. As always, call us to learn more.