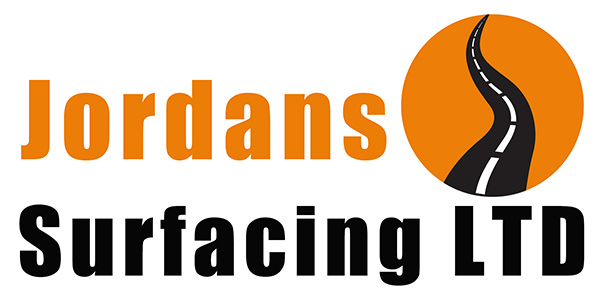 Jordans Surfacing LTD
An established tarmac company who offer a variety of high quality asphalt road surfacing solutions through to driveway improvements and repair. We ensure that the customers needs are met from the design stage right through to completion, delivering outstanding results, whatever the size of the project.
An Overview of Our Tarmac Services
We are proud of the vast variety of tarmac driveways we are able to provide for both domestic and commercial customers. Below are just the main services we can offer, if you require a bespoke solution, please feel free to get in touch
Professional & Experienced Tarmacing Contractors
We like to pride ourselves on our workmanship to provide a durable and high quality product. As a result, we stake our reputation on the quality of our work, and rely on our clients to recommend our services to others. No job is too big or too small for us here at Jordans Surfacing LTD, from all aspects of domestic driveways to commercial work, we have the tools, skills and equipment to provide you with only the best results.
At Jordans Surfacing Ltd, we understand that you need someone trustworthy to look after transforming your home because it is not something that should be done lightly. Our attention to detail and love for our job allows us to be a reliable company in giving you a fantastic outtake. It's important to us that you are getting the absolute best for your home, offering affordable solutions is something we are more than happy to do.
We know that every driveway is unique and made according to the individual requirements of the job. We offer a variety of styles, colours and finishes, we can supply all types of edging, new and old looks. Have a look at our work on our gallery page and see how we have transformed some of our clients properties.
Why Choose Jordans Surfacing LTD
As local tarmac specialists, you can expect our services to be delivered with a friendly approach and a wealth of skill. Here at Jordans Surfacing LTD you can expect:
A Service You Can Trust
We complete all our work to the highest standard and always comes with a guarantee protection.
Competitive Rates
Providing a focused service alongside excellent workmanship, all at a competitive, affordable rate.
Not only can our tarmacing contractors install beautiful black tarmac drives but we are also experts in the installation of red tarmac drives, with a wide range of bespoke features such as entrance patterns. Whatever size or shape of drive and driveway you have here at Jordans Surfacing LTD we can help.
For more information on any of the services or solutions that we have to offer or if you require a more bespoke service that has not been listed please get in touch today by phone or email and we will be happy to help. We offer free quotations along with professional advice.
We also offer these services throughout Abergavenny, Newport, Monmouth and Merthyr Tydfil.