Expert Tarmac Contractors Covering Monmouth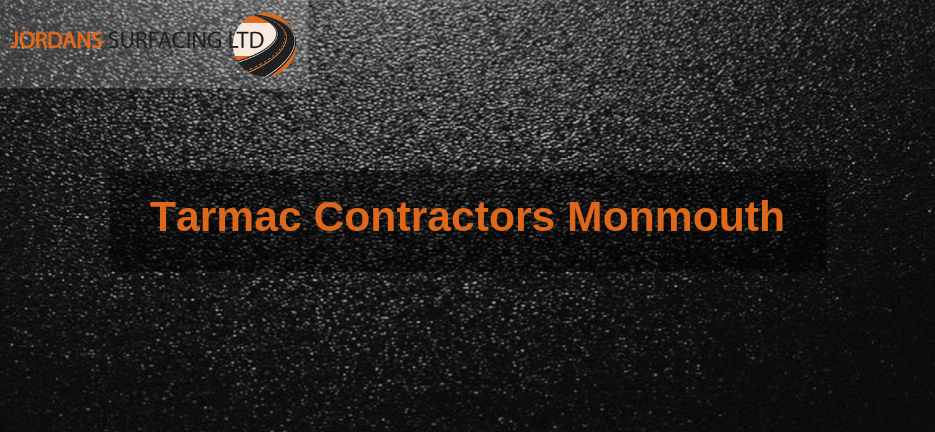 Are you in need of a highly experienced tarmac company in and around Monmouth? Tarmac surfaces are some of the most common because the material is cost effective and offers better performance than some of the other options. Additionally, it is durable and permeable, which makes it perfect for wet regions. However, to capitalise on the benefits that come with tarmac surfacing, you need a professional tarmac company who can deliver quality work.
At Jordan's Surfacing, this is what we provide. When you need tarmac contractors in Monmouth, our experts are more than capable. You can hire us for roads, pathways, car parks and tarmac driveways.
We use top suppliers to get superior standard materials that allow us to create good looking, long lasting surfaces in Monmouth including tarmac driveways and car parks.
Repairing Tarmac Surfaces
Our expert tarmac contractors are able to help with any resurfacing of tarmac driveways and other surfaces in Monmouth. Even though tarmac is a strong material that can withstand heavy-duty use, it can suffer damage over time. Potholes, cracks and dropped kerbs not only cause unattractive sights, but they are also unsafe.
With our resurfacing services in Monmouth, you can quickly improve the condition of tarmacked areas. We repair road surfacing, driveways and car parks, among other surfaces. You can hire our contractors for maintenance services to ensure that tarmac surfaces can serve road users as long as possible without constant repairs.
A Range of Tarmac Resurfacing Services
Jordan's Surfacing is an established tarmac company operating throughout Monmouth and other local areas. However, tarmac is not our only speciality. Our tarmac contractors are well versed in working with different materials, including asphalt, gravel and brick. The application and requirements determine the most suitable alternative. Explain to us what the project aims to accomplish, and we make it happen!
Our contractors have installed all kinds of surfaces over their years in the industry, so you can expect high-quality work. Whether it's driveway surfacing or fixing a simple pavement, our tarmac surfacing contractors handle every project with skill and professionalism.
For surfaces that offer a high degree of performance and durability, hire tarmac contractors in Monmouth with Jordan's Surfacing. Call us on 07896 969 175 or email jordansurfacing@gmail.com.
WHY CHOOSE US?
Experienced and Certified
High Quality Workmanship
No-Obligation Quotations
Free Quotes and Advice