Durable and Custom Tarmac Surfaces in Newport
Jordan Surfacing Ltd is a tarmac company with vast experience in offering solutions for different sectors.
Our contractors have worked with various customers and are qualified to handle all kinds of projects. When you need experts who you can trust for durable tarmac work in Newport, Jordan Surfacing is it.
Does the existing driveway to your home need resurfacing? Are you building commercial premises that need a car park?
Is the cycle lane in your neighbourhood too worn out? Our tarmac contractors in Newport can help in all these situations and more.
At Jordan, contractors approach every job with the same enthusiasm and dedication. Once you pitch a project, we analyse it carefully to make so we can execute it according to your specific requirements.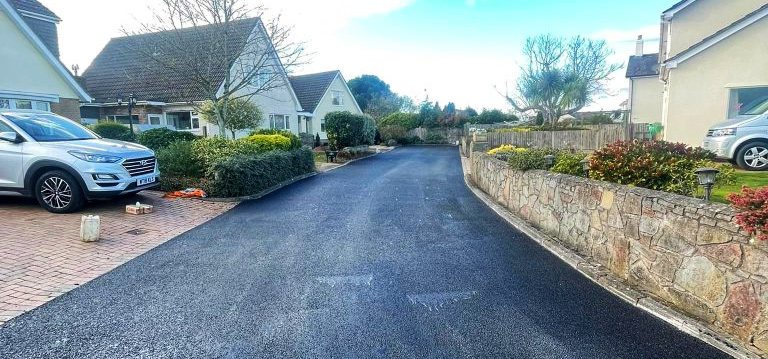 Tarmac Driveways in Newport that Last
To guarantee that each surfacing operation delivers quality results, we insist on first-grade materials. Our suppliers are some of the top ones in the UK.
The surfacing materials that we use for roads, car parks and driveways are designed for the harsh UK weather. We deliver tarmac surfacing that can withstand sun exposure, tough rains and high traffic.
Our contractors are conversant with the latest techniques in road surfacing, not to mention they are licenced and certified, so you can be certain of the safety of our installations.
We provide a guarantee with each installation because we believe in the quality of work that our contractors do.
Personalise Your Driveway
Tarmac driveways don't have to be a template, you have the freedom to pick something that suits your style.
If you want a patterned driveway that matches your landscaping or exterior decor, we can do it. We specialise in tailored solutions for tarmac surfacing.
For tarmac surfaces that promise long service, contact our tarmac contractors in Newport. Whether it's a new installation or resurfacing, bank on our experience and expertise.
Services Overview
We are proud of the vast variety of tarmac driveways we are able to provide for both domestic and commercial customers. Below are just the main services we can offer, if you require a bespoke solution, please feel free to get in touch.