Have you been interested to learn about the ways in which you can enhance the appearance of your domestic or commercial property?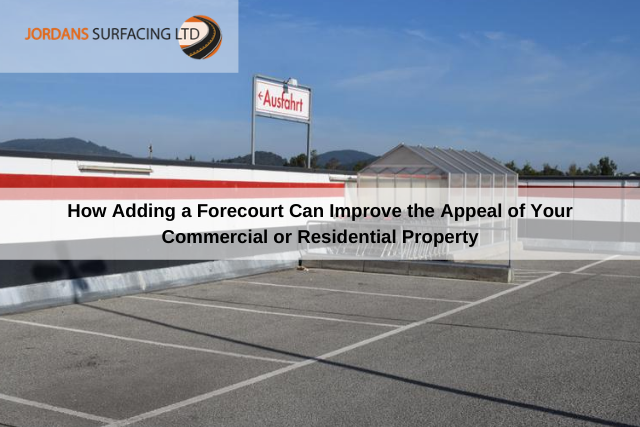 If so, you might be interested to learn what benefits a structure known as a forecourt can provide. A forecourt is essentially an open area found immediately in front of the entrance to a property.
Perhaps the most common example involves the presence of an overhang around a gas station in order to protect customers from the elements.
However, this architectural addition can likewise help to improve the kerb appeal of domestic locations. Let's take a look at some interesting advantages associated with a forecourt.
Commercial Benefits
Many businesses will use a forecourt in order to draw attention to what it is that they have to offer. A forecourt can also be employed as a means to advertise a specific product or service.
As it is somewhat detached from the property itself, this element will provide potential customers with the ability to quickly browse through specific products or promotions without having to actually enter the premises. Therefore, forecourts are essentially a silent form of client engagement.
A Bespoke Domestic Appeal
A growing number of forecourts are being utilised to enhance the appeal of modern homes, and for good reason. Not only will property owners be able to avoid most planning permission issues, but forecourts are relatively easy to install.
They can be used to "break up" the aesthetics of a front garden or to complement existing elements such as tarmac driveways. Furthermore, forecourts may also serve a functional purpose.
They can be used to enhance other elements such as a fountain or shrubbery. Therefore, a forecourt is a great way to increase the value of your home.
As you may have imagined, there are many styles and configurations to choose from. These will often be based around your existing property as well as what you are ultimately trying to achieve.
If you are curious to know if a forecourt is appropriate for your needs, please contact Jordans Surfacing. Our team will be happy to provide an in-depth consultation.