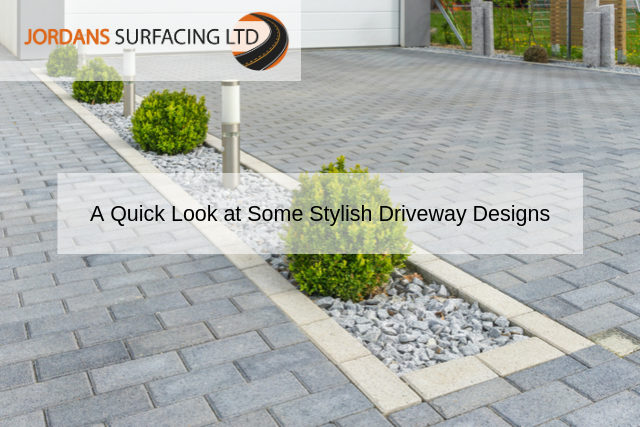 While driveways serve an undeniably functional purpose, there is no reason why they cannot also exhibit a sense of style. Creating a bespoke driveway design is an excellent way to accentuate your property and to match the existing decor of your home.
It can nonetheless be a bit difficult to obtain inspiration from time to time. Let's take a quick look at four ideas to keep in mind so that you can make the best decision when the time is right.
Embedded Footpaths
Why not break up an existing driveway through the use of a footpath that is embedded directly within its surface? While indeed stylish, this concept is also an excellent way to add an extra level of safety during low-light conditions.
The Simplistic Beauty of Tarmac
Installing tarmac driveways is another way to add a touch of high-quality class to your home. The bold look of tarmac is simplistic and understated; ideal if you have been looking to achieve a more contemporary ambience. Tarmac is also built to last and a great way to enjoy a higher return on investment.
Eye-Catching Borders
Another way to create a unique driveway design is to surround it with brick or stone borders. This helps to break up the surrounding space and it can also be used to protect the edges from damage that might otherwise occur.
Inlaid Brickwork
Many driveways feature additional elements of brickwork in order to imbue the nearby area with a decidedly luxurious feel. There are numerous styles and patterns to choose from, so let your imagination run free. It might also be a good idea to consult with the professionals at Jordans Surfacing in order to appreciate the possibilities.
Keep in mind that these are only a handful of unique ideas associated with stylish driveway designs. Whether you are interested in a contemporary appeal or you instead wish to embrace a sense of standalone elegance, you will be amazed at the available options.