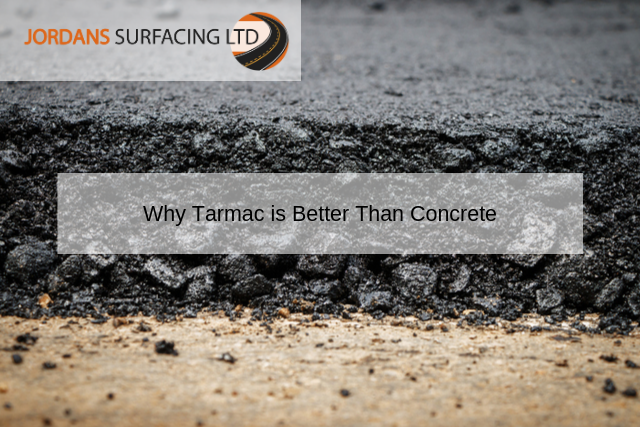 Concrete is one of the most traditional materials employed when creating roads, driveways and walkways. However, the fact of the matter is that it has been associated with a handful of possible drawbacks.
This is why a growing number of Cardiff customers are choosing tarmac as an alternative. What are some of the main benefits of tarmac in relation to concrete?
Cost-Effective Solutions
As opposed to concrete, tarmac is relatively cheap to install. This is an obvious concern if you happen to be on a stringent budget. You will, therefore, enjoy a higher return on investment over time.
Engineered to Last
Tarmac is an extremely hard-wearing material. Another interesting advantage that is not often seen in concrete is that the chemical properties of concrete boast superior levels of water resistance.
Therefore, issues such as cracks and potholes are less likely to occur. Tarmac is also somewhat flexible; enabling it to expand and contract with temperature changes. Unfortunately, concrete tends to be rather brittle.
Easy to Install
Tarmac is applied as a semi-solid aggregate. It can be easily manipulated with tools and this material is delivered by the truckload. Once it has been applied to an area and allowed to cure, it can be used immediately.
This quick and straightforward installation process is one of the reasons why a tarmac drive installation is a cost-effective solution.
Flexible Design Options
Concrete generally needs to be poured in slabs and this can sometimes present an issue if you are looking to achieve a bespoke design or pattern. However, tarmac can be manipulated to achieve nearly any form imaginable. This sense of flexibility is key when working within smaller or more challenging locations.
Jordans Surfacing is your go-to Cardiff tarmac company when only the best will do. Should you be curious to learn about the options available, it is a good idea to contact one of our team members in order to schedule an in-depth consultation.