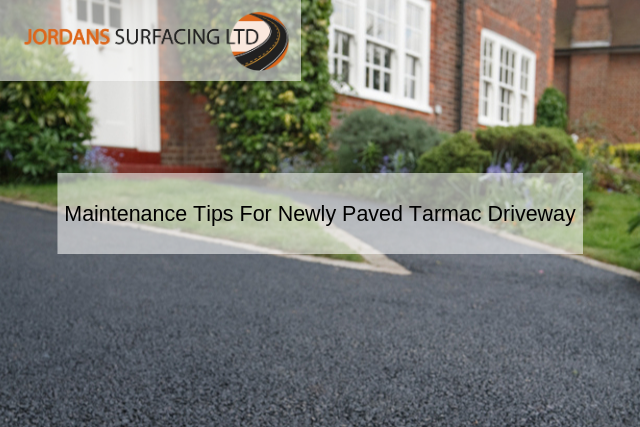 A tarmac driveway is truly a thing of beauty. Not only is this material extremely attractive to the eye, but it can withstand the elements for decades if maintained properly. This is why it is important to take a look at some professional care tips so that you will be able to get the most out of this entirely unique surface.
Addressing Standing Water
Certain regions within the United Kingdom are subject to inclement weather from time to time. This is why tarmac driveways in South Wales and similar locations may have to deal with torrential rains on occasion.
Always be sure to clean up any standing water that might be present after a storm. While tarmac is highly resistant to water, any small pools can eventually penetrate the surface and lead to issues such as ground subsidence.
Cleaning Tips
Always be sure to clean up any accidental spills that may have occurred as soon as possible. One common example is an oil stain. If left to sit, your new driveway will quickly lose its luster.
This is why it might be a good idea to park your vehicle elsewhere until maintenance is performed if you suspect that it might be leaking oil or a similar fluid.
Sealant
One of the most useful suggestions is to apply a coat of sealant to your new tarmac driveway. This sealant will act as an additional layer of protection from the elements.
It can be easily applied and this cost-effective solution will dramatically extend the lifespan of your driveway. It is likewise recommended that a new coat be applied once every two years in order to maximise this level of protection.
The professionals at Jordans Surfacing are tarmac driveway specialists. If you require a new installation or should you have encountered maintenance issues, it is best to contact one of our representatives as soon as possible.