Key Benefits of Using Rubberised Asphalt Concrete in Construction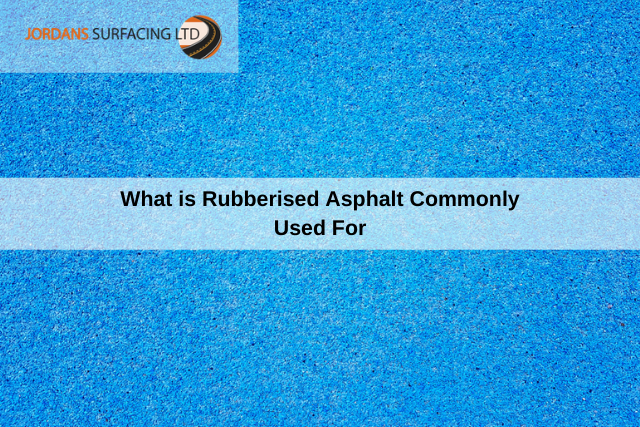 Rubberised asphalt concrete is a material used in road construction made from a mixture of asphalt and ground-up recycled tires. The resulting mix produces a binder that is later mixed with conventional aggregate materials.
The binder is composed of 15 -25% crumb rubber and 70 -80% asphalt cement. There are two main types of binders; the terminal blend and asphalt-rubber.
The use of rubberised asphalt in the construction of pavements has plenty of advantages. Here are a few you should know.
Rubberised Asphalt is Environmental Friendly
A 2″ resurfacing consumes a maximum of 2,000 scrap tires in each lane mile during road surfacing. This indicates that resurfacing can consume a maximum of 8,000 scrap tires in just one-mile segment with a four-lane road. This being the case, there is a significant reduction of scrap tires that get dispatched to the landfills.
Reduces Maintenance Costs
Compared to other materials used in road construction, rubberised asphalt offers better resistance to reflective cracking. This means that the material has a longer life than the conventional materials used in road construction.
Also, the overall cost of maintenance is reduced significantly. However, it's important to note that this type of asphalt is sensitive to different temperatures.
You cannot apply this type of concrete in chilly weather with an ambient temperature of less than 15°C or during wet weather. This means that you can only use rubberised concrete in certain locations during specific times of the year.
Maintains its colour and offers better traction
If you are looking to upgrade your driveway, it's best to consider rubberised concrete as your car park surfacing material. First, this concrete maintains its initial colour better than any other type of concrete.
This means that any marking you make on your driveway will remain clearer for longer. Rubberised concrete also provides better traction making it skid-resistant, especially in poor weather.
Final Thoughts
For anyone looking for a high-quality road or driveway construction material, rubberised asphalt should be your first priority.
This type of concrete has proved to offer satisfactory performance and is economical and environmentally friendly compared to the usual paving materials. It is even more durable than most paving materials.