Also called the Cumberland Road, the National Road's construction took place between 1811 and 1837. It was the first road that utilised federal funding in its development. The road stretches 1,000 Km and connects the Potomac to the Ohio River.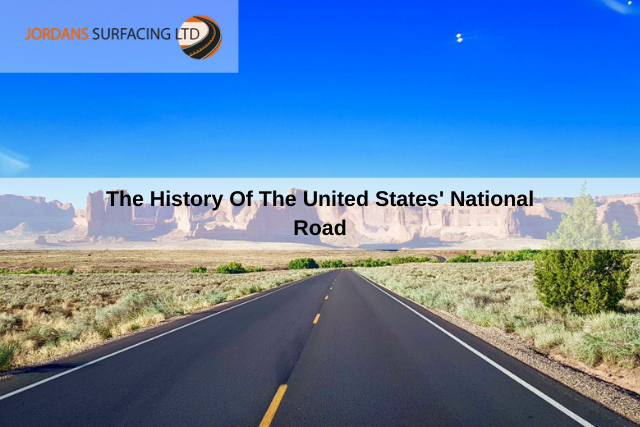 At the time, both Presidents G. Washington and T. Jefferson believed that a road cutting across the Appalachian would unify the country. In the 1830s, the road underwent some improvements.
Experts used macadam for road surfacing, a technique that Scotsman John Loudoun McAdam pioneered towards the end of the 18th century. It was the second US road to use this type of surfacing.
Facilitating Efficient Transportation
During the construction of the National Road, settlement in the Ohio wilderness was growing dramatically. Henry McKinley got the contract to build the first section of the road in May 1811.
Later that year, they started the project, with the road replacing Braddock Road. By 1817, it had stretched to Cumberland, Maryland and Uniontown in Pennsylvania. The following year, it continued to Wheeling, Virginia.
After part the government handed over part of the road to the states, they built private toll roads and turnpikes that linked the National Road to Baltimore. The road also had a westward extension to St. Louis.
When the National Road first opened, thousands of travellers headed to the Ohio River Valley, which offered fertile land. It also provided transportation for supplies and goods. Three major stagecoach lines had their headquarters at Uniontown.
A Historical Landmark
The ASCE named the road a National Historic Civil Engineering Landmark in 1976. In 2002, authorities declared the entire road, including the Baltimore and St. Louis extensions, a Historic National Road.
The road still has a majority of its original stone arch bridges like the Casselman River Bridge, Wheeling Suspension Bridge and Great Crossings Bridge.
Cost-efficient Surfacing
The US National Road is only one of many projects that made tarmacadam a popular surfacing technique. Tarmacadam is durable and creates smooth surfaces that make driving easy. It also saves costs as it is simple to install.
Tarmacadam's ability to survive harsh weather and heavy traffic means that you do not have to repair surfaces very often. At Jordan Surfacing, we handle all types of surfacing projects, including tarmacadam roads, paths and driveways.