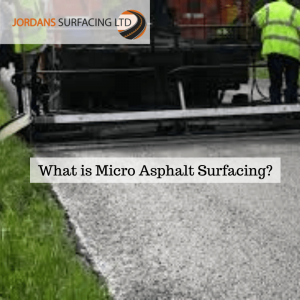 The technology behind road construction can be traced as far back as the Roman times and naturally, many innovations have occurred along the way. One of the most recent trends involves a process known as micro surfacing (sometimes referred to as micro asphalt surfacing). What are some of the main features of this technique? Are there any specific applications and what benefits can be enjoyed? Anyone who is unfamiliar with this process should find the information below rather interesting.
A Quick Look at Micro Asphalt Surfacing
As the name perhaps suggests, micro surfacing materials are comprised of substances such as:
An asphalt emulsion
A fine aggregate
Water
Mineral fillers
Micro asphalt surfacing was first pioneered in Germany during the 1970s and it now enjoys numerous applications such as tarmac driveways, major road surfacing and even repairs associated with runways. It is also known as a "cold-mix" paving system due to the fact that it can be applied to an existing surface without requiring a great deal of heat to cure properly.
The Benefits of Micro Asphalt Surfacing
The physical properties of this mixture will provide numerous advantages over traditional aggregates. Micro surfacing is often preferred due to its skid-resistant nature. So, it is commonly seen on motorways that will accommodate high-speed traffic between regional corridors. Furthermore, micro asphalt surfaces can be applied within a wide range of temperatures and weather conditions. Thus, projects can be completed throughout the year. This is very important when emergency repairs need to take place. On a final note, the lifespan of areas which are re-surfaced with this material can be extended by up to seven years. This is obviously advantageous from a return-on-investment perspective.
It should now be clear to understand why micro asphalt surfacing is employed to address various situations. Not only will it offer an additional level of safety, but its durable qualities can never be overlooked. To learn more about how Jordan Surfacing will utilise this technique, please feel free to contact us directly at your convenience.