Modern driveways can be engineered to suit nearly any requirements imaginable. Not only will these surfaces complement the existing property, but their resistance to the elements helps to ensure years of continuous use.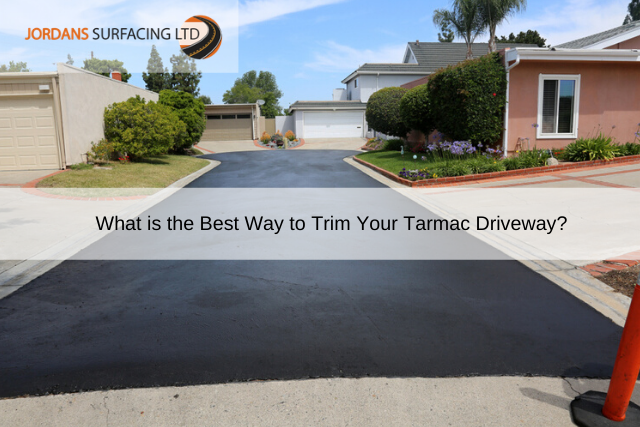 Tarmac is one of the most common materials to use and there are many times when you might need to trim your driveway in order to accommodate specific dimensions or a recent addition (such as a connecting walkway).
How can you effectively and safely cut tarmac driveways with a minimal amount of effort? Let us look at some truly "cutting-edge" solutions.
The Two Types of Saws and Their Purposes
The best way to make an accurate cut is to use a circular saw specifically designed for cutting stone and concrete. There are two main variants of these saws:
Demolition saws (for shorter cots)
Walk-behind models (for longer trimming projects).
It is normally possible to rent these machines out on an hourly or daily basis. Be sure to check with your local home and garden centre or hardware store.
Choosing the Right Blade
Be sure to use a blade that is intended to cut concrete. Diamond-tipped models are the most appropriate and they will normally complete most jobs within a timely fashion.
Make it a point to accurately highlight all sections which need to be cut. Also, use a hose to constantly wet the cutting surface down. This will help to prevent dust from being generated while simultaneously cooling down the saw blade.
From regular maintenance tasks to projects such as tarmac resurfacing, our team boasts years of experience within such a competitive industry. This is why it is always a good idea to contact us if you would like to schedule a consultation or if you have additional questions.